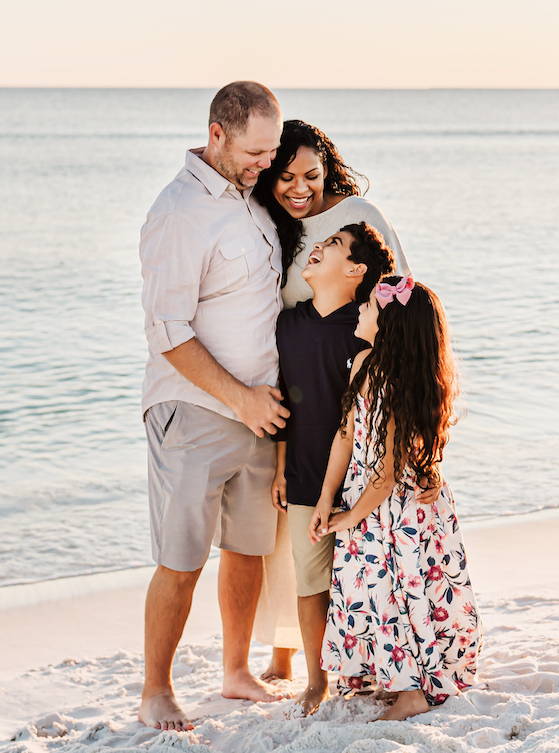 Growing up in Curaçao, I always dreamed of having my own business. It wasn't until 2015 when that dream turned into reality.
After having my daughter, Lexi, I felt inspired to create something special for her. I noticed that Lexi's chic, fashion-forward spirit was not represented by any kids brands, so I decided to take matters into my own hands. I found a local pattern maker and seamstress in Los Angeles and started designing pieces for Lexi. My unique designs grabbed attention every time Lexi wore them. What started as a few custom designs quickly grew to a brand: PAPER FLOWER.
PAPER FLOWER has grown from being sold at small flea markets to over 50 boutiques & department stores and counting.
We believe every young lady can be whoever she wants to be. The PAPER FLOWER girl expresses herself through style. She can be a glamorous fashionista, a casual cutie, or an all-American girl – all in one week. Her style is always evolving, just like my darling daughter, Lexi.
At PAPER FLOWER, quality is our priority. Our garments are made with high quality fabrics and include variations of washes, tie-dye, graphics, foils, sequins, glitter, and more. PAPER FLOWER is manufactured in ethically-run factories and is a woman owned and operated business.
We are looking forward to the future of PAPER FLOWER and hope to continue to inspire young girls everywhere.
Vice President / Creative Director